How To Install Aluminum Fence On Concrete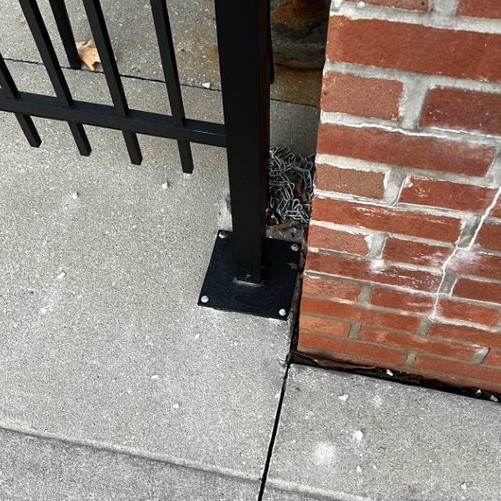 Ensure your aluminum fence or deck is securely fastened to the ground with our top-of-the-line flanges. These high-quality floor flanges are designed to allow you to place your fence posts wherever you need them, like concrete, asphalt, or wood. Made from sturdy aluminum that has been powder-coated black to prevent rusting, these flanges are built to hold your fence posts in place no matter what the weather.
How To Install An Aluminum Fence Flange
To install, merely secure the flange to the spot your fence post is needed. The type of ground you are installing into will determine the screws you will need to fasten the flange properly to the surface. Please double-check what screws are needed for the installation to create the best possible mount and prevent damage to the product and harm to yourself. Once the flange has been secured to the ground, your post can be installed.
We also offer floor flange covers for those looking for a sleek and completed look to their aluminum fence or deck. Our selection of these covers includes both one-piece and two-piece styles and come in various sizes to finish the look of your fence.
---
Browse Our Selection