Vanguard Aluminum Fence Replacement Parts
Vanguard aluminum fences are premium aluminum fences created in high-tech facilities in the United States and are powder-coated with a unique, long-lasting black finish. If you have one of these Vanguard fences, you may wonder what fittings suit them. With this handy replacement parts finder, you'll no longer need to think too hard and can be assured that you can find the correct rail brackets.
Vanguard Aluminum Fence Residential Reliant Series Replacement Brackets
If you need a rail connection from a post or wall, rail end brackets are specifically designed for that purpose. Keep the rail in place with the use of these replacement pieces. Standard or 180-degree swivel rail ends are just two alternatives that might help you maintain your rail in place even on terrain that is uneven.
Vanguard Aluminum Fence Commercial Avant Series Replacement Bracket
Just as there are residential fencing parts, if you have a Commercial Avant aluminum fence, there is a compatible rail bracket replacement part. This rail wall mount bracket has a 1" width and a 1 ½" height and is made from aluminum. It will match your fence with a black, long-lasting finish.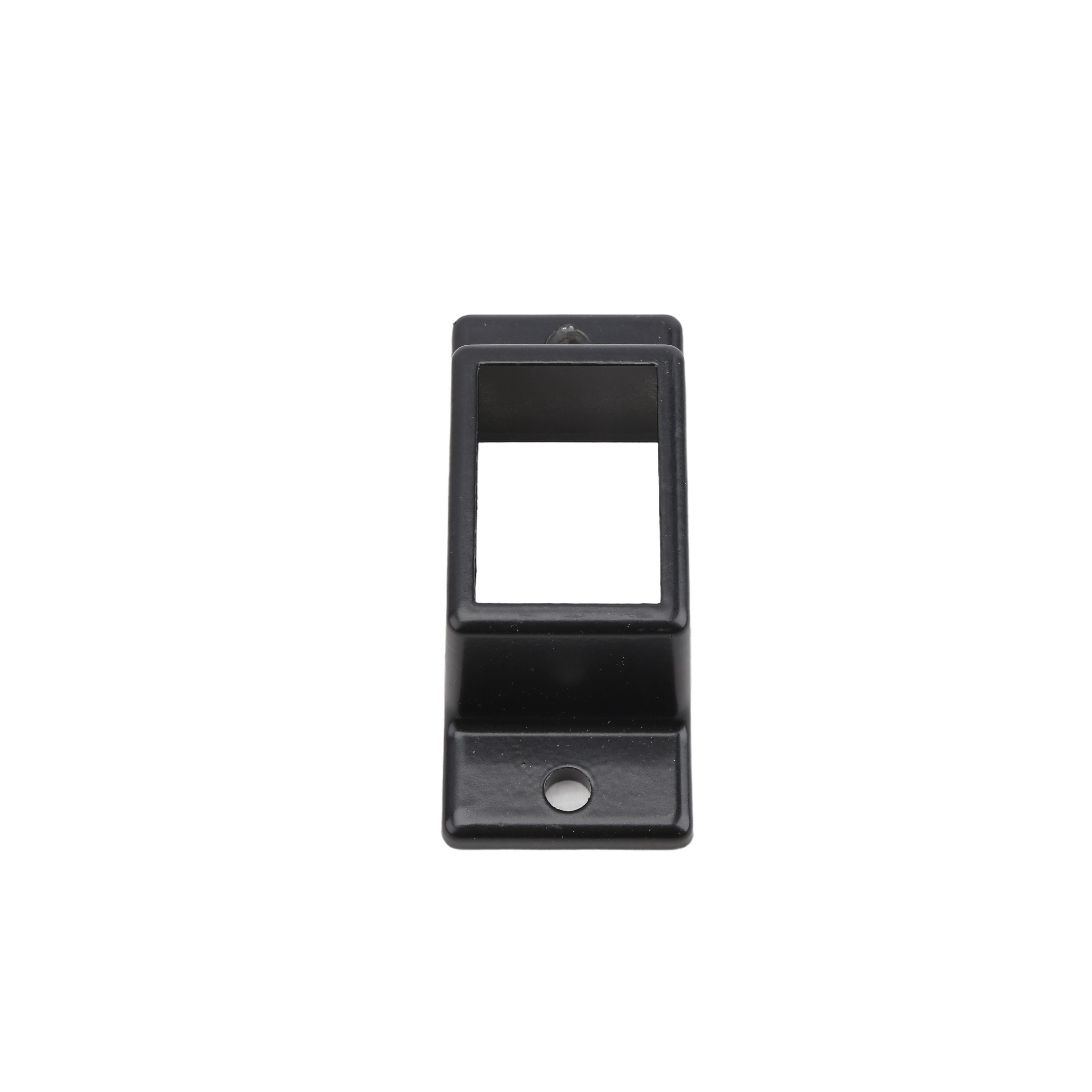 Aluminum Fence Stationary Wall Mount Bracket 1 W x 1 1/2 H
Replacement Parts For Aluminum Vanguard Fence
Replacement parts are a valuable part of your aluminum fence. When replacing an aluminum part you will benefit from:
Added safety for your fence rail
Additional durability and stability
Enhanced long-lasting aluminum fences
Looking for difference replacement parts for another aluminum fence? View all replacement parts below:
Other Replacement Parts