Aluminum Fence and Railing Post Types
Many types of posts make up a fence. Some are used more than others, but all are necessary for a fencing structure to be built. Hopefully, this article will help anyone who may have questions about the types of fence posts and their usage.
Line Post
A line post is located between the fence sections. It is used to connect sections. Square line posts have holes on either side for the fence section to be securely fastened. No welding is required since these holes allow the fence sections to connect in place. These posts will be the most used since they join all fence sections. When buying line posts, be sure to measure the total length of your perimeter since the fencing sections will be 6 feet wide. i.e., a line post every 6 feet until you hit a corner or gate.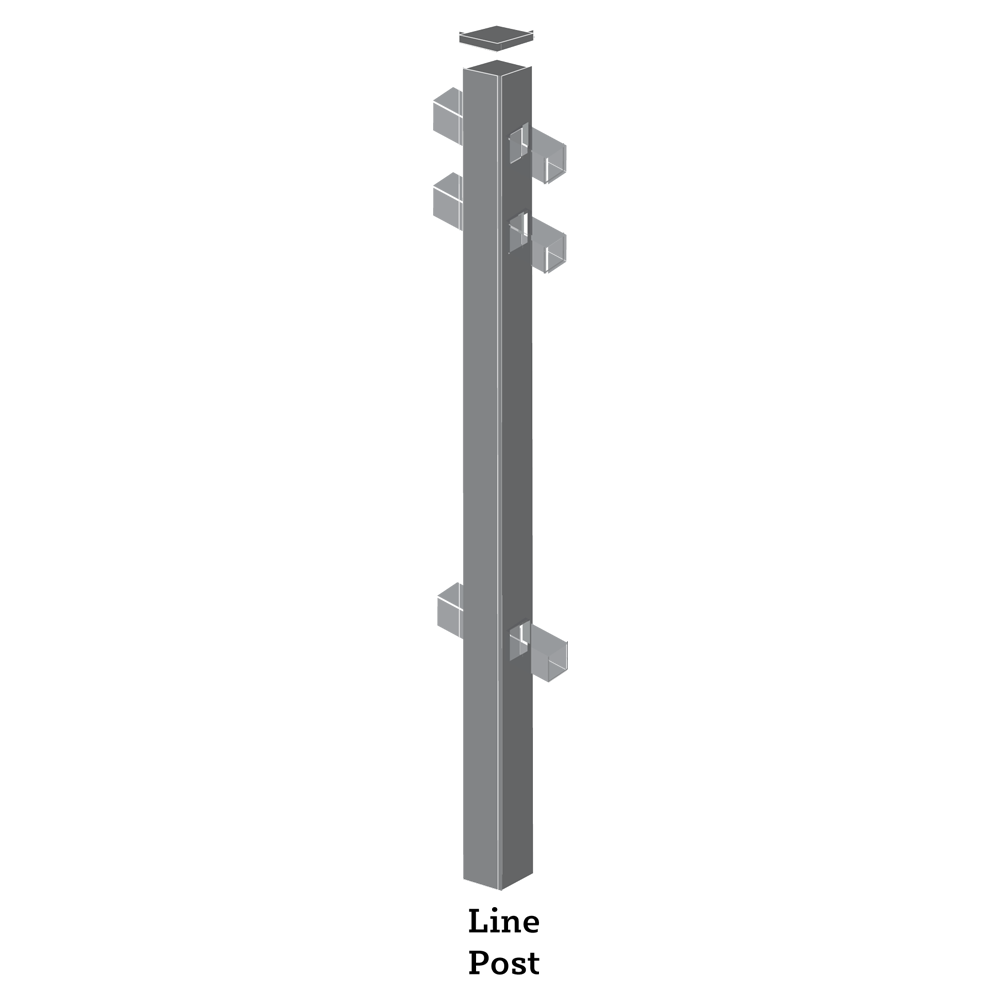 End Post
An end post is a type of fence post that goes on the end of a section of the fence. You will need these for when the fence needs to stop (i.e., when the fence reaches a building or structure). Square end posts only have one side with holes since only one section of the fence needs to connect to it. The pre-routed holes allow you to connect the fence section quickly.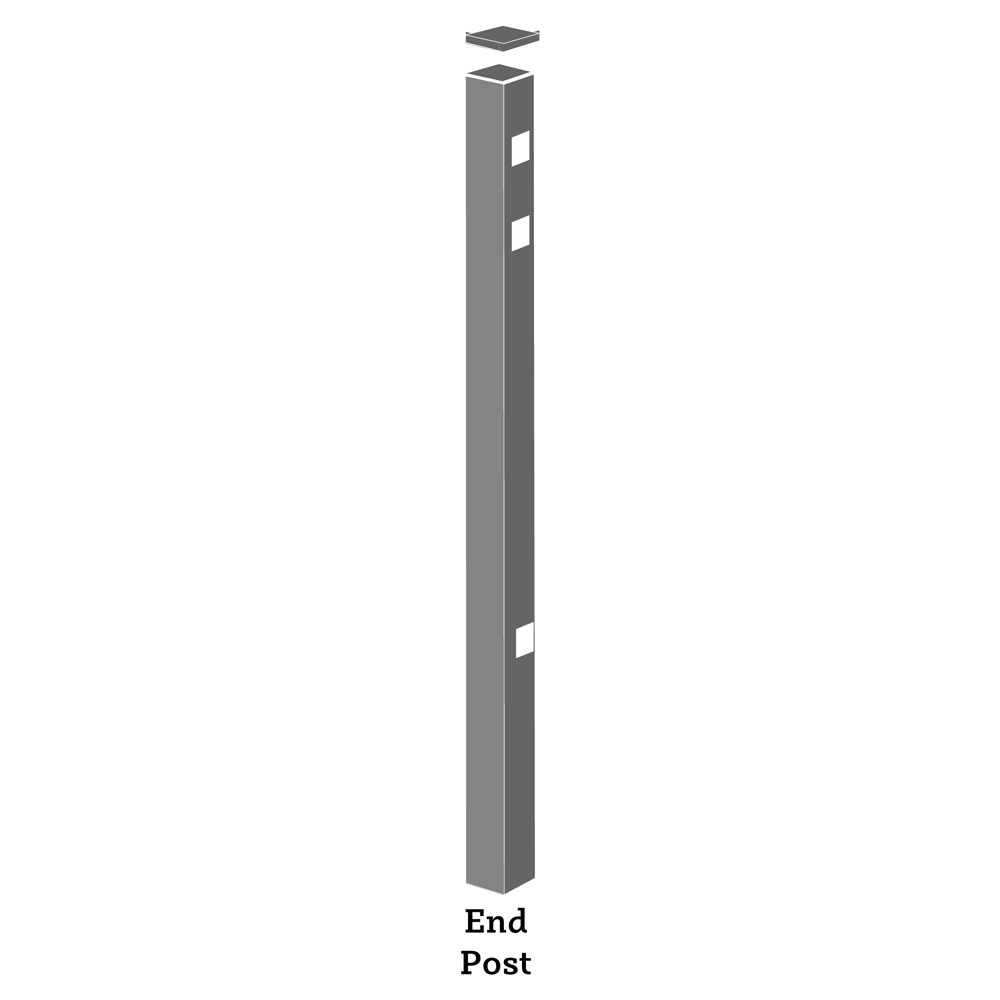 Gate Post
A gate post is a type of end post that is designed to accommodate a gate. Just like end posts, they only have holes on one side to connect the fence section. The other side is used for the latch or hinges. Gate posts generally are a little thicker than other posts since they will be subject to more use, like swinging a gate. You will only need 2 of these if you plan on having one gate.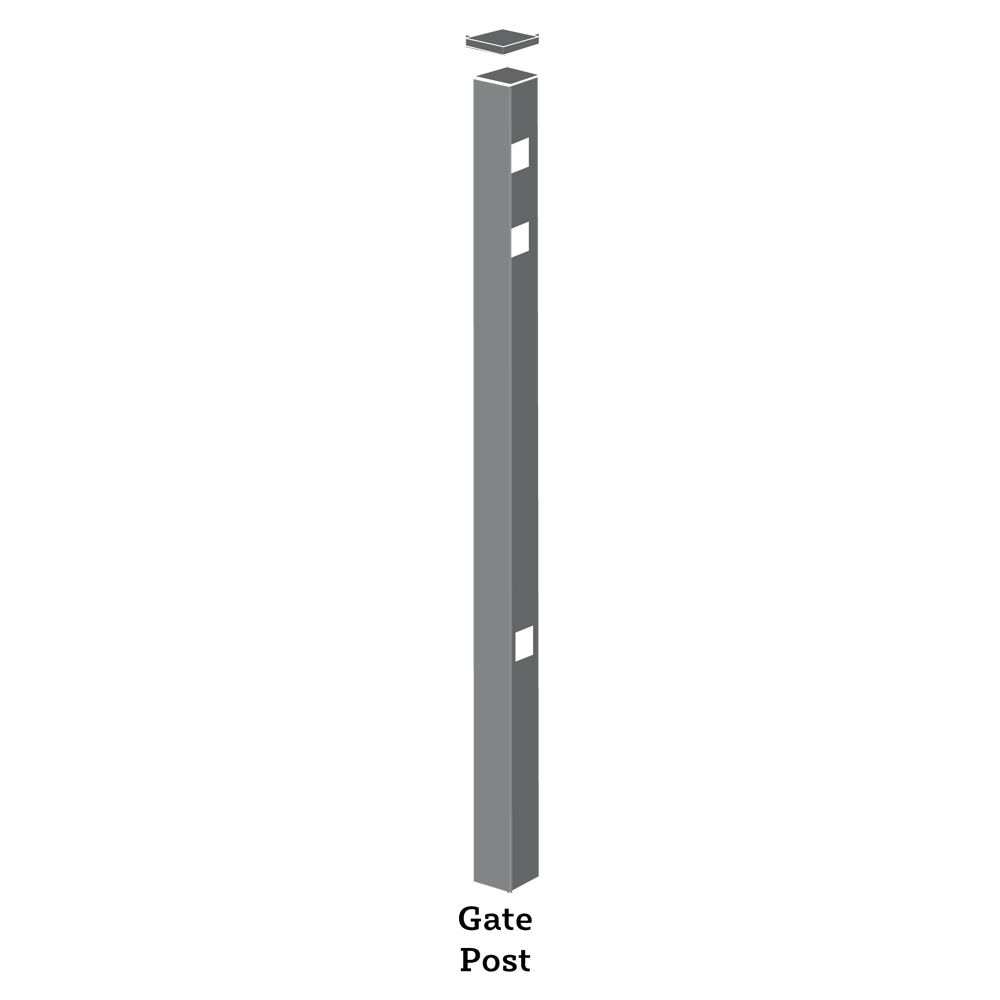 Corner Post
A corner post is a type of fence post that is used for corners. They are similar to line posts except instead of having the holes routed out on opposite sides. They have their holes routed out on joining sides. This allows for a 90-degree angle for the fence corner. Be sure to check how many corners you will need on your perimeter. It will vary depending on the property shape.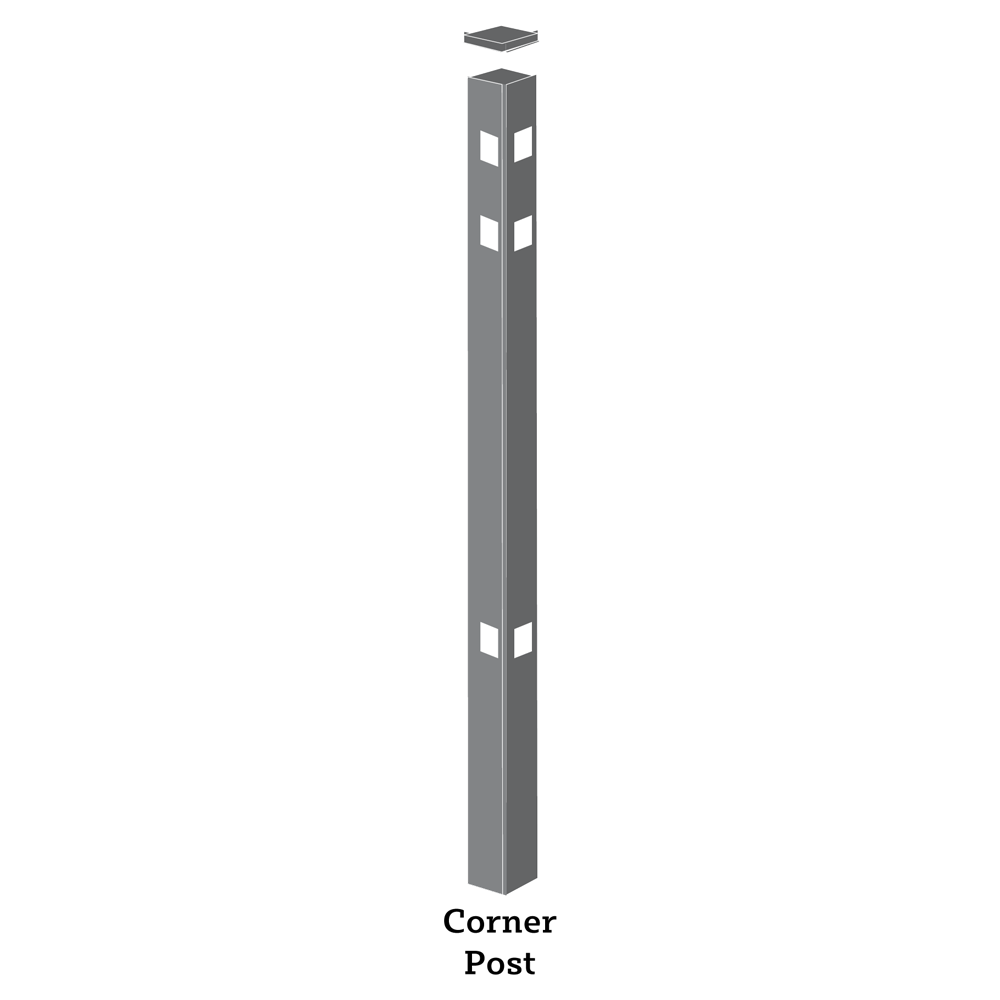 Blank Post
A blank post is a type of fence post that has no holes routed into it. Since there are no pre-routed holes, this makes them a universal post capable of functioning as a latching post or being routed by the user into a line, end, or corner post. You may not need any blank posts depending on your application.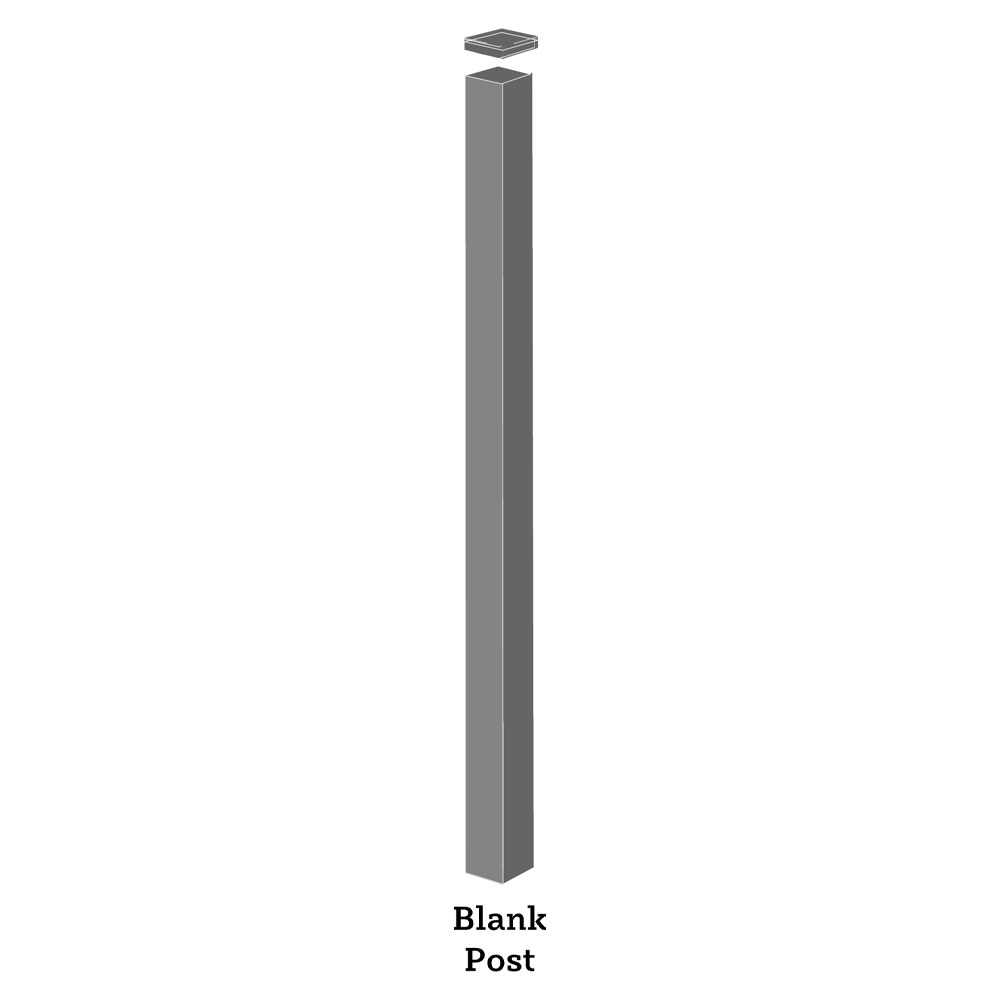 ---
Be sure to check our installation guide on how to safely install an aluminum fence. Please contact us if you have any questions!