What Type Of Fence Is Best For A Pool?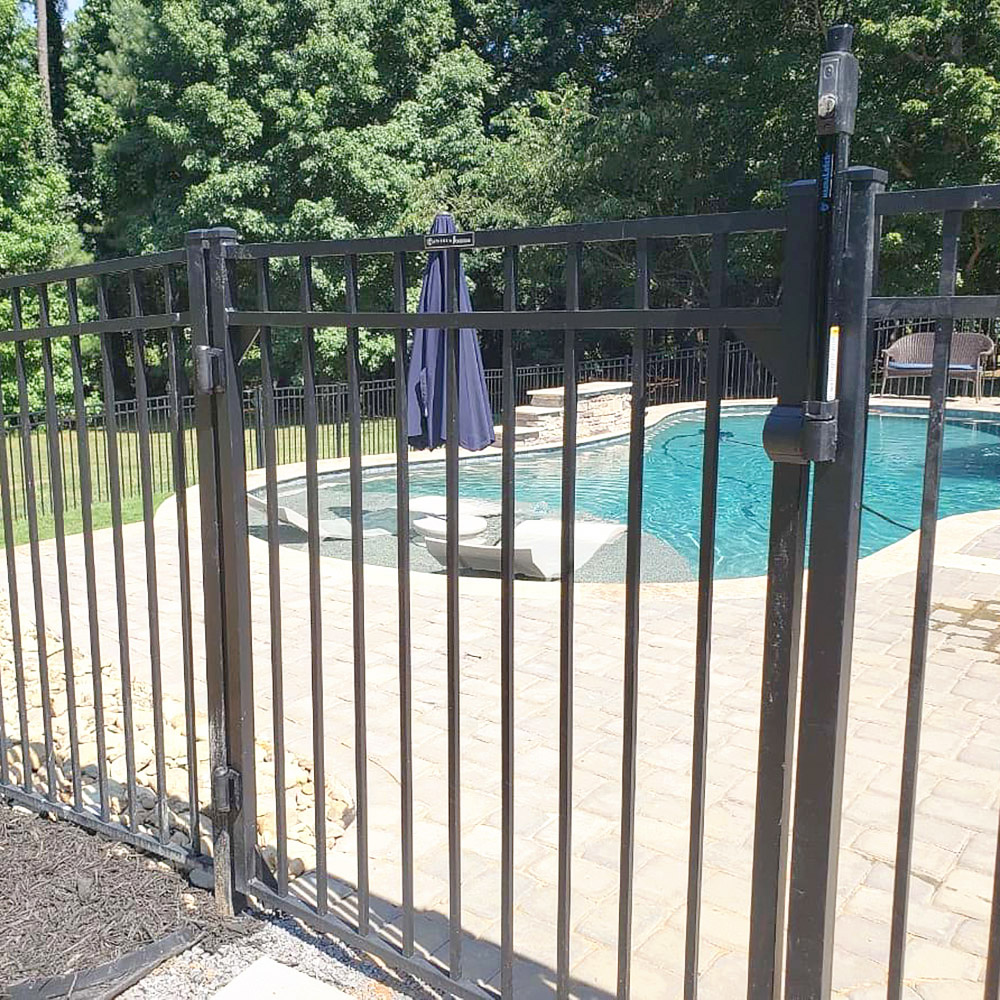 There are many different fence types someone may choose to use for their pool perimeter. We all know that most places require installing a fence around a pool for safety reasons. There are also aspects of privacy, security, maintenance, and aesthetics to consider. Many people are looking to aluminum fences as a way to balance all of these aspects. There are many options to choose from when looking at an aluminum fence for a pool.
Aluminum fence is strong and durable. It's extremely lightweight but can stand up to harsh weather. This means that the fence will last for years to come. The strength of aluminum will also hold up to the abuse of pool toys being thrown at it or even lounge chairs hitting it. The powder-coated finish will provide weather resistance from rain or snow.
Aluminum fence works well for uneven terrain. Even though the pool will have a flat structure, there can still be uneven terrain around the pool or the yard area. The nice thing with aluminum fences compared to other fences such as wood or vinyl is that they have rackability. This means that the fence pickets can change angles to conform to the slope. The bottom rail of the fence will be parallel to the ground, preventing "stair-stepping." Stair-stepping can cause large gaps underneath the fence, which could prevent the pool fence from being up to code.
The aesthetics is one of the aspects to consider for a pool fence. It's a balance of looking good while providing long-lasting security and safety. There are many different styles to choose from for aluminum fences. There are various post cap options as well as different railing options. The customization of aluminum fences will allow anyone to compliment the look of their pool and house.
Privacy is a great thing to have with pools, especially if the neighbors live nearby. Even though aluminum fencing has large gaps between the pickets, there are slats that can solve that issue. These slats are a great addition to any aluminum fence. Some people use these for only the street size of their pool while leaving the other sides bare. This allows both privacy and a nice breeze into the pool area.