Merchants Metals (Vintage Square Premium) Replacement Parts
Merchants Metal creates ornamental fences with no visible fasteners and are some of the most sophisticated fences on the market. These fences are made of heavy-duty aluminum and are coated with a special TGIC polyester powder-coated finish. While these fences will take many years to break down, you may need replacement parts. Thankfully, this replacement parts guide will help you determine what fittings will fit your vintage square premium fence.
Residential Merchants Metals Vintage Square Premium Replacement Parts
In order to connect a rail to a post or wall, rail end brackets are specifically designed. These spare parts enable you to maintain the rail's stability. You can build a rail on uneven ground by choosing from a variety of options for rail brackets, such as standard or 180-degree swivel rail ends.
Merchants Metal (Vintage Square Premium) Commercial Fence Parts
Industrial replacement parts for your merchant metal commercial fence are easy to find. Fence rail ends are created from aluminum and stay in place. They will fit on walls or columns and are created for heavy-duty use.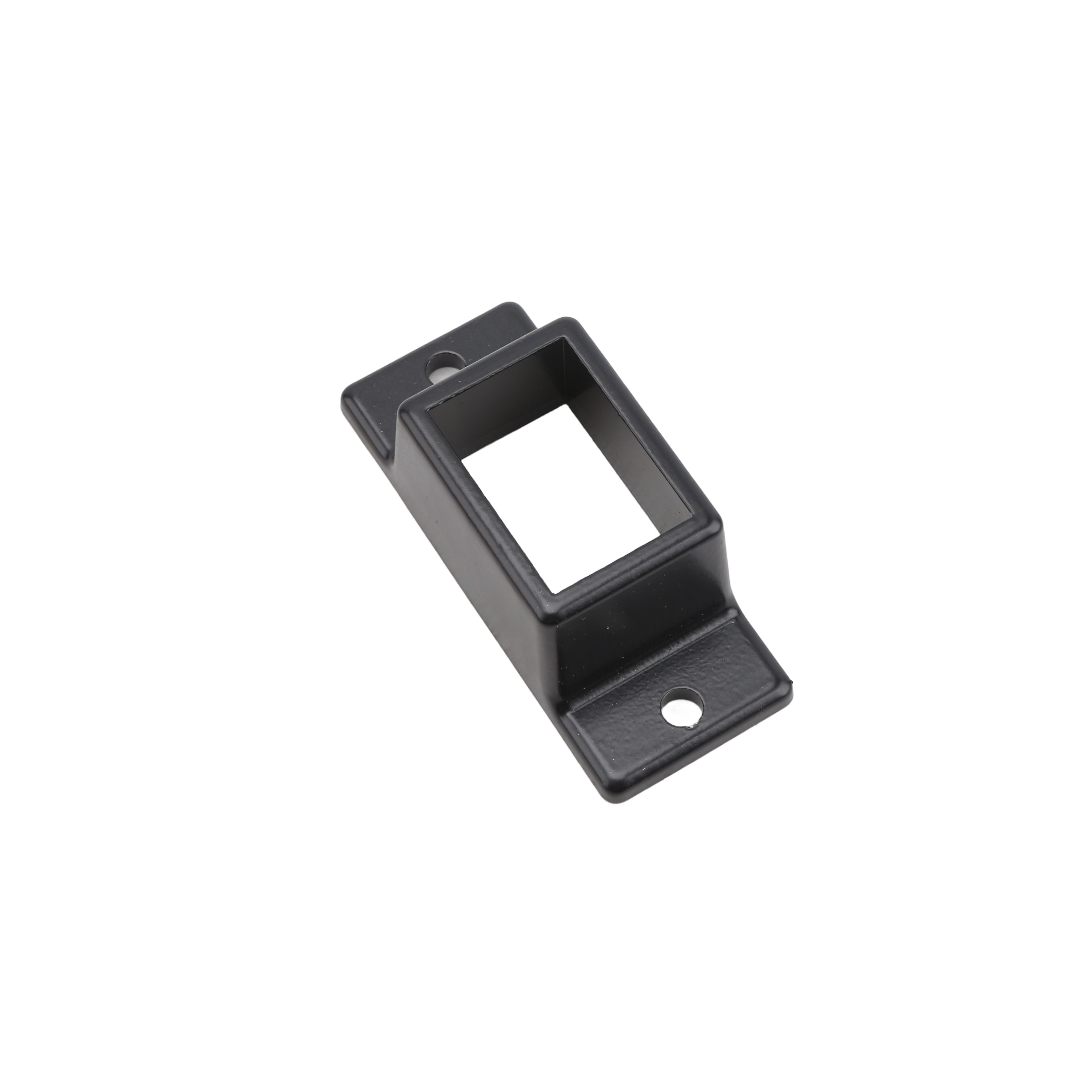 Aluminum Fence Stationary Wall Mount Bracket 1" W x 1 1/2" H - Commercial (Black)
Why Do You Need Replacement Parts
Not only will replacement parts enhance the look of your fence, but they also:
Provide stability to your fence
Save you money by not needing to purchase an entire fence panel
Keep your fence lasting longer and not breaking
Looking for various replacement parts for many fences? View all our resources below:
Replacement Part Guides